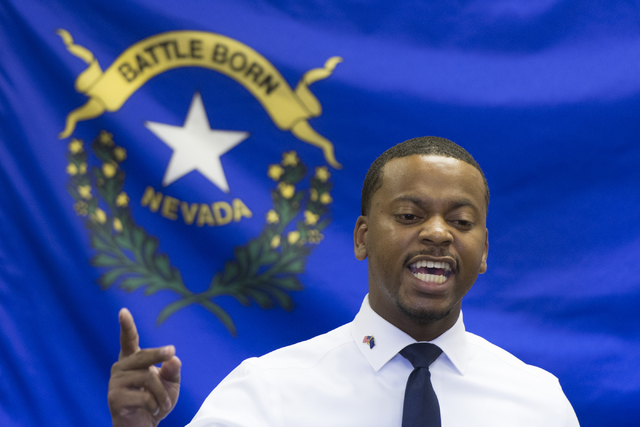 Party Chair votes with family of late Assemblyman Tyrone Thompson
Posted On October 19, 2020
LAS VEGAS (KSNV) — The chair of the Nevada Democratic Party joined with family members of the late Assemblyman Tyrone Thompson to vote early in the 2020 General Election.
On Monday, William McCurdy II joined the esteemed assemblymember to cast his ballot and offer remarks on the importance of voting access.
The event was held at the College of Southern Nevada on Cheyenne Avenue in North Las Vegas.
McCurdy spoke of the importance of the recently passed Assembly Bill 4, which was signed into law by Gov. Steve Sisolak over the summer.
Click here to read the full article and watch the video.